Featured in Luxe Interiors + Design
We loved the house's location with its city lights, views and proximity to everything. It was absolutely right for us.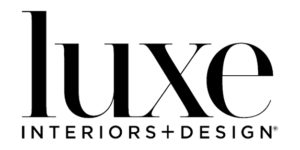 Because the couple spends as much time outdoors as inside, the landscape, originally designed by Brandon LaCombe of Desert Springs Outdoor Environments, includes an ample grassy area, which adds color and softness to the hard surfaces and provides plenty of space for grandchildren to play. Whether the homeowners are hosting dinners or cocktails on the terrace, enjoying a dip in the pool, reading by the fireplace or simply watching the sunset, Hedstrom made sure the exterior spaces not only looked polished but were also furnished to accommodate any activity. "I tried to bring the couple's sense of style to life," she says. "The entire house is welcoming, modest and understated— very much like my clients."
Contact Us today and let DSOE make a beautiful place for you all to gather!